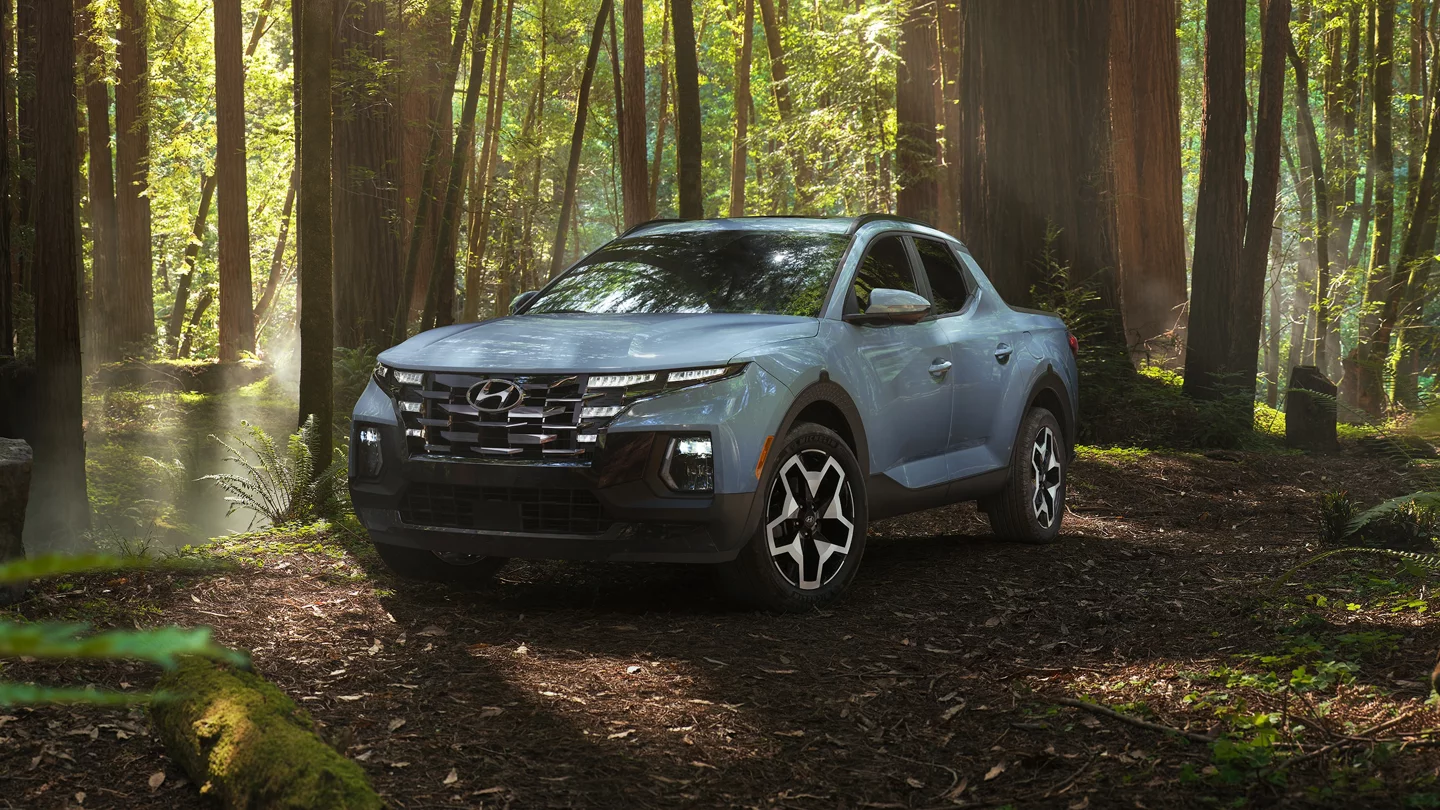 Hyundai Dealer serving Suffolk VA
Should you be interested in getting behind the wheel of a Hyundai vehicle, we know that Pearson Hyundai is the perfect destination for you to choose. Not only do we provide the kind of new and used inventory that you will fall in love with, but we boast some of the most knowledgeable professionals in the field. You'll be able to get the Tucson, IONIQ 5, and Kona models that you have been searching for. This doesn't even mention our finance and service centers, which can provide you with even more expertise. Choose Pearson Hyundai, and have a fun car-buying experience!
Getting from Suffolk to Pearson Hyundai
Anyone who wants to make the trip from Suffolk to Pearson Hyundai is more than welcome to! The journey will take less than 2 hours, which means it can be the perfect afternoon or weekend activity. We recommend getting onto US-460 W, and then take I-95 N to VA-604. You will basically be right there after that! If you start to see a Walmart or Party City, you have driven too far, and you need to turn around. We will be hard to miss!
About Suffolk Virginia
The city of Suffolk has a long and storied history, and can be found in the Commonwealth of Virginia. Many people know Suffolk simply due to the outdoor recreation, the beautiful scenery, and the right kind of history that allows every moment to feel like you are in a museum. Should you be interested in outdoor activities, we recommend checking out the Great Dismal Swamp National Wildlife Refuse. Here you can go about biking, wildlife viewing, and hiking. You can also enjoy shopping, delicious food, and festivals and events that are held throughout the year. There is something for everyone to do in Suffolk!
New Hyundai Inventory for Sale
Do you want a new Hyundai model? Whether you are interested in a sedan, an SUV, or something else that Hyundai is creating, we know that you will always find what you need at Pearson Hyundai. This is the kind of dealership that does everything in its power to provide customers with what they need. All you have to do is figure out a list of what you can't live without in your car.
Suffolk Used Hyundai Models
There is much more than just new Hyundai models on our lot. We also make sure that we have used Hyundai vehicles that are available for you to check out. Everyone has different needs in life, and that includes unique budgets that should always be considered. No matter your needs, we will be here to help make everything as easy as possible, while providing vehicles for everyone!
Financing a Hyundai Model
Financing a vehicle can be the most stressful part of this entire process. That's why our finance center is here to simplify matters as much as possible. While we always recommend getting pre-approved, if you haven't done that, we will still be here to go through the paperwork, and explain, step by step, what you are signing. You deserve all of the information.
Service Your Hyundai near Suffolk
The last aspect of Pearson Hyundai that we want to introduce you to is our service center. We highly recommend getting into a routine maintenance schedule with your Hyundai, long after you drive home. All you have to do is schedule an appointment, and allow our certified technicians to do their job. No matter your needs, they'll always be here for you!
Suffolk Resources
Find out more information about Suffolk, VA!
We also serve the following areas: