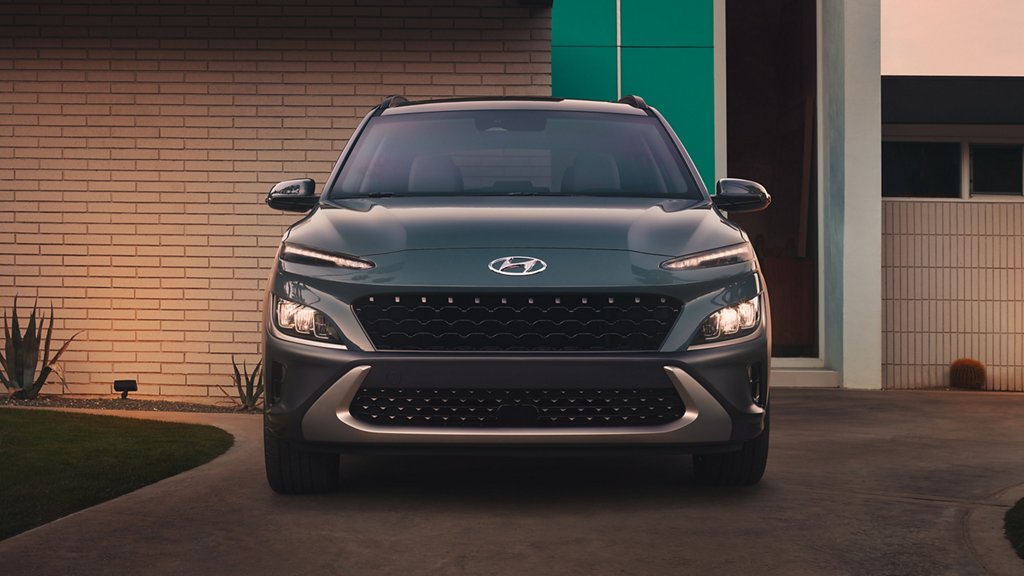 Hyundai Dealer serving Ashland VA
Hyundai is known for its outstanding SUVs, and if you're in the market for your next one, you should check out our inventory here at Pearson Hyundai. We have all the latest and pre-owned Konas, Venues, and Santa Fes for you to choose from. If you want to schedule a test drive of any of the vehicles on our lot, then be sure to head down to our dealership and speak with one of our knowledgeable and friendly sales team members. One of our team members can even accompany you on the test drive so you can enjoy the features. If you find something you like, then be sure to check out our finance department, where we will work with you towards a deal that you'll be sure to love. Can't make it down to the dealership right now? Then be sure to check out our complete Hyundai inventory here on our website!
Getting from Ashland to Pearson Hyundai
It's a quick drive from Ashland to Pearson Hyundai. Start by heading east on England Street, heading toward Maple Street. You'll pass by a Chick-fil-A on your right as you travel. Continue onto E Patrick Henry Road and use the right lane to get onto I-95 S and take exit 79 for I-195 S toward Powhite Parkway. Continue on I-195Sand keep left at the fork in the road to continue onto VA-76 S. Stay on this road and take the US-60 W exit. When you merge onto this road, you will pass a 7-eleven, and you're going to want to look for Grove Road. Turn left, and Pearson Hyundai will be on your right!
About Ashland VA
The town of Ashland is named after the Lexington, Kentucky estate in Hanover County. It is the only incorporated town in Hanover County, although it only incorporated one square mile upon its original incorporation in 1858. Today's version of Ashland has gone through several annexations and is one of the largest towns in Virginia. For the last 35 years, Ashland's main festival has been the "Strawberry Faire," which occurs in June. Vendors from around the state sell various items, all with a strawberry theme. Festivities include the Strawberry Faire Pageant for Little Miss and Mister Strawberry and several performances for local artists. Hanover County School students can receive Strawberry Faire scholarships to put toward a college of their choice.
Check out our new Hyundai's at Pearson Hyundai
For folks living in the Ashland area, we can help you find the right new Hyundai to suit your needs right from our online site. We understand everyone has different day-to-day driving needs, so we maintain a comprehensive inventory of Hyundai Konas, Santa Fes, and Venues to ensure you find one of your dreams.
Pre-Owned Hyundai's near Ashland
Have you been shopping around Ashland, VA, for a pre-owned Hyundai? You won't need to look anywhere else but Pearson Hyundai with our variety. With a wide variety of low-priced, high-quality Hyundai's, we're sure that we can find a used Hyundai that suits your tastes.
Finance your Hyundai at Pearson Hyundai
Pearson Hyundai makes achieving your goal of an affordable Hyundai loan near Ashland a fast and stress-free experience! With friendly financial experts on hand to assist you, we at Pearson Hyundai can get you a loan that works without the stress. Our friendly staff will review your application as soon as it's received and get back to you promptly.
Service your Hyundai near Ashland
If you want to keep your Hyundai vehicle running as if it was new and live near Ashland, VA, please consider bringing it by Pearson Hyundai's repair center. If you're having trouble finding certain parts or accessories, our friendly staff can aid you. Please arrange for a service appointment via our website.
Ashland Resources
Check out some fun things to do in Ashland!